56 Pontiac wheel plus knobs restored/pearled in colour matched Blue & Cream pearl
This 1956 Pontiac wheel was restored and pearled in a colour matched blue and cream pearl. We also pearled the custom dash, gear and indicators knobs. All chrome was also sent out for re-chroming which complements our work along with providing the complete package.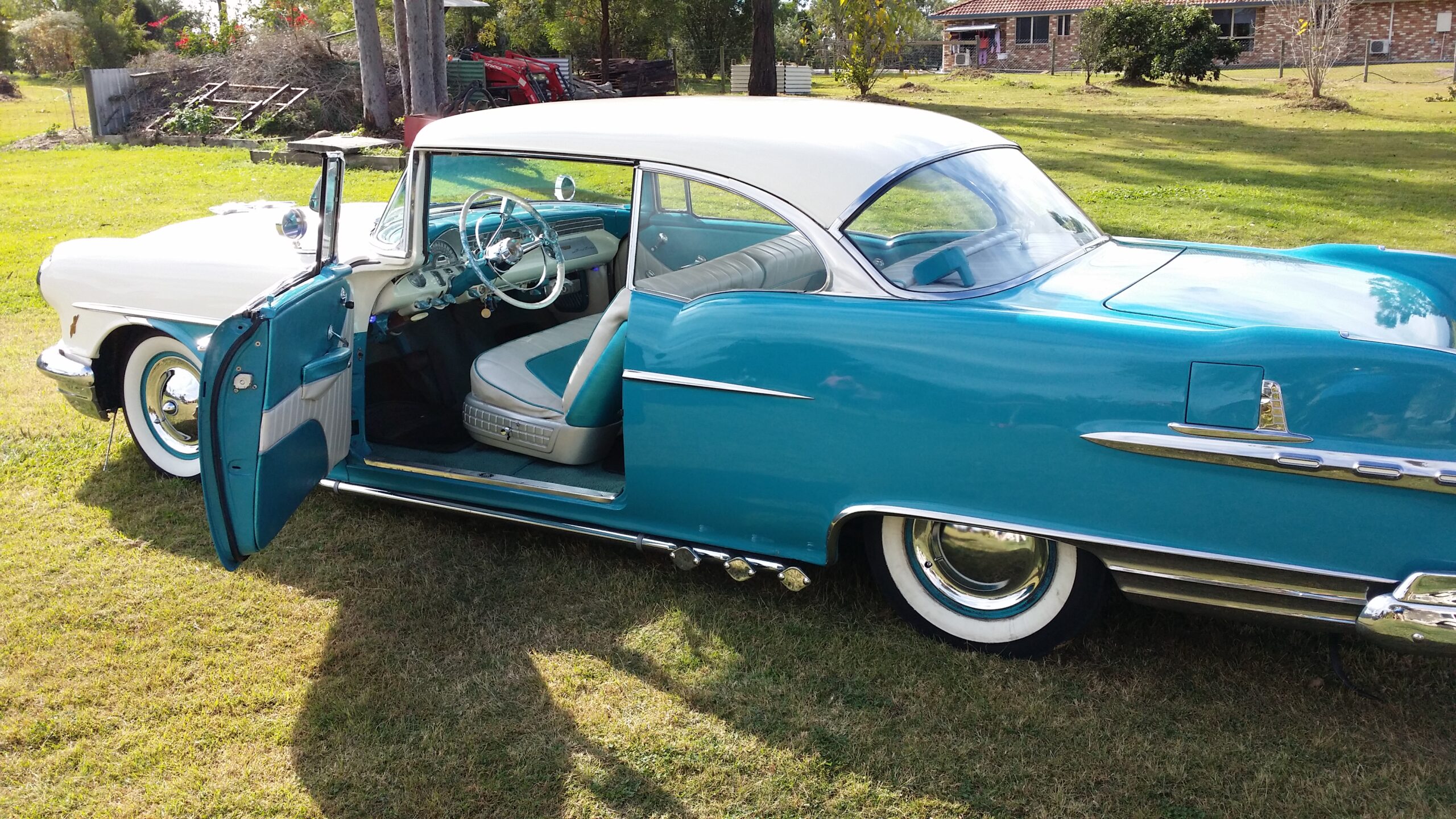 You may also like...
John Coopers "El Tiki"
John Cooper's 1960 Oldsmobile steering wheel which was completed in Custom Orange & White Pearl.